Coast Insurance is a specialist insurer of personal water craft offering comprehensive cover for loss of, or damage to, your craft, third party legal liability and personal accident.
Local security
Claims authority
Comprehensive cover available
New for old replacement if your personal water craft is a total loss and less than one year old
Water ingress cover without physical damage
Pollution liability cover up to $500,000 for accidental discharge of pollutants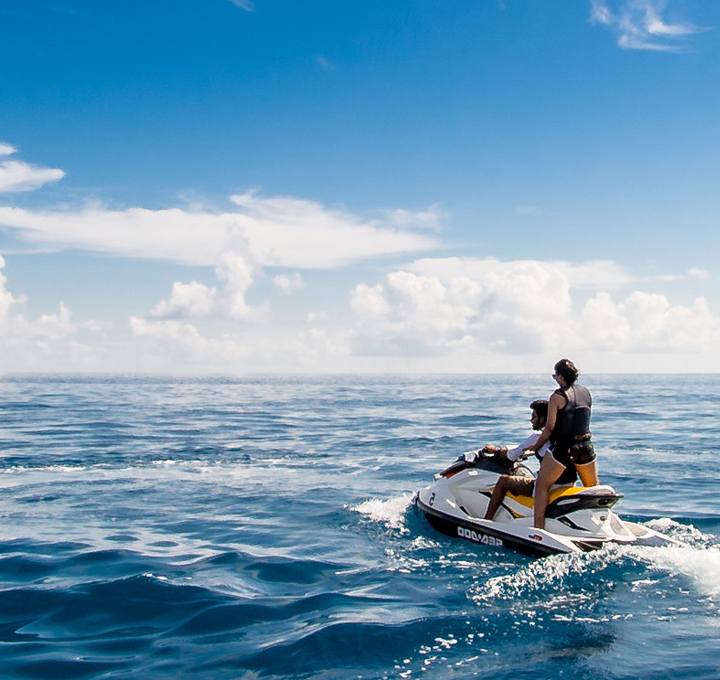 Our comprehensive insurance has three main sections:
LOSS OF, OR DAMAGE TO, YOUR CRAFT
Includes motors, equipment and accessories, trailer and personal effects.
Coverage for:
Accidental damage
Theft
Sinking
Storm damage
Malicious damage
Fire
THIRD PARTY LEGAL LIABILITY
Includes you and any person allowed by you to control your craft.
Coverage for:
Pollution liability
Legal liability for accidental damage to other people's property
Legal liability for accidental death or bodily injury to a person other than you
LOSS OF, OR DAMAGE TO, YOUR CRAFT
Includes death or bodily injury to you arising directly from using your craft.
Coverage for:
Lump sum payout in the event of death
Funeral expenses
Weekly payments for temporary total disablement
Lump sum payout for permanent total disablement
Our comprehensive policy also offers the following emergency assistance:
Emergency land towing
Search costs
Returning your craft to your home, or to its usual berth, mooring or storage facility
Privately owned and operated personal water craft (jet skis)
Protecting the lifestyle you love
market leading products to suit your insurance needs